The longest floating walkway in the world with picturesque scenery
Time:2019-07-26
Guizhou has the world's longest floating walkway—longest floating walkway in Hongshui River,Luodian, with picturesque scenery.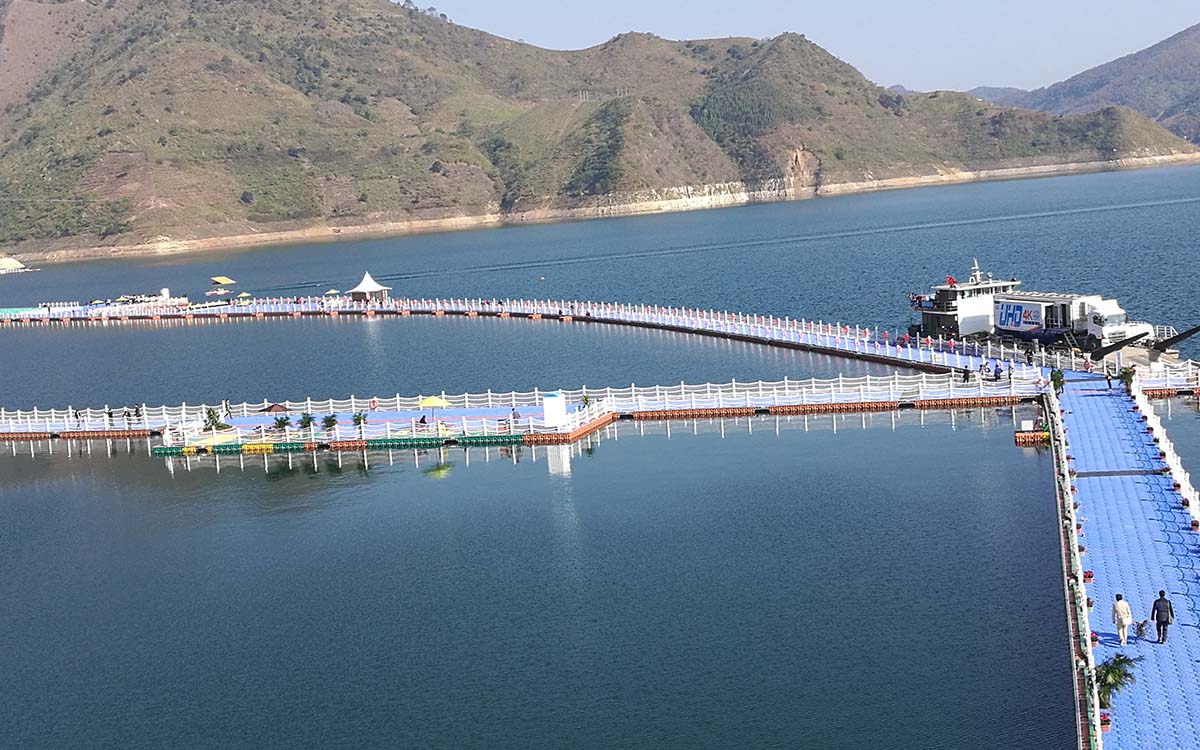 Overlooking from the air, the whole floating paradise is like a colorful butterfly dancing on the Hongshui river, which is magnificent. This project is the floating main venue specially built by Shanghai Qihua for the 10th tourism industry development conference of Qiannan Prefecture. It is a real integrated hydrophilic entertainment project, which can accommodate 30000 people for tourism and night tour. It has won two Guinness World Records: the longest floating bridge in the world with a length of 5130 meters and the largest floating landscape integrated amusement park with an area of 60000 Square meters, consisting of more than 239600 pontoons.
The whole floating Park integrates sound, light, electricity, water stage performance and other wonderful programs, which are colorful and unique. As soon as the project was launched, it quickly became famous, causing a sensation in the industry.