The first domestic floating airport-Shanghai Qihua made further achievements in the Beihai, China the seaplane port for the first regular line from Beihai to Weizhou Island, Guangxi Province in China
Time:2019-05-13
The Beihai in China has unique harbor resources and has huge room for development in seaplane commuting and tourism. Shanghai Qihua once again exerted its spirit of innovation, using advanced water engineering technology to build the domestic first offshore floating airport, and assisted the inaugural flight of aircraft in the Beihai.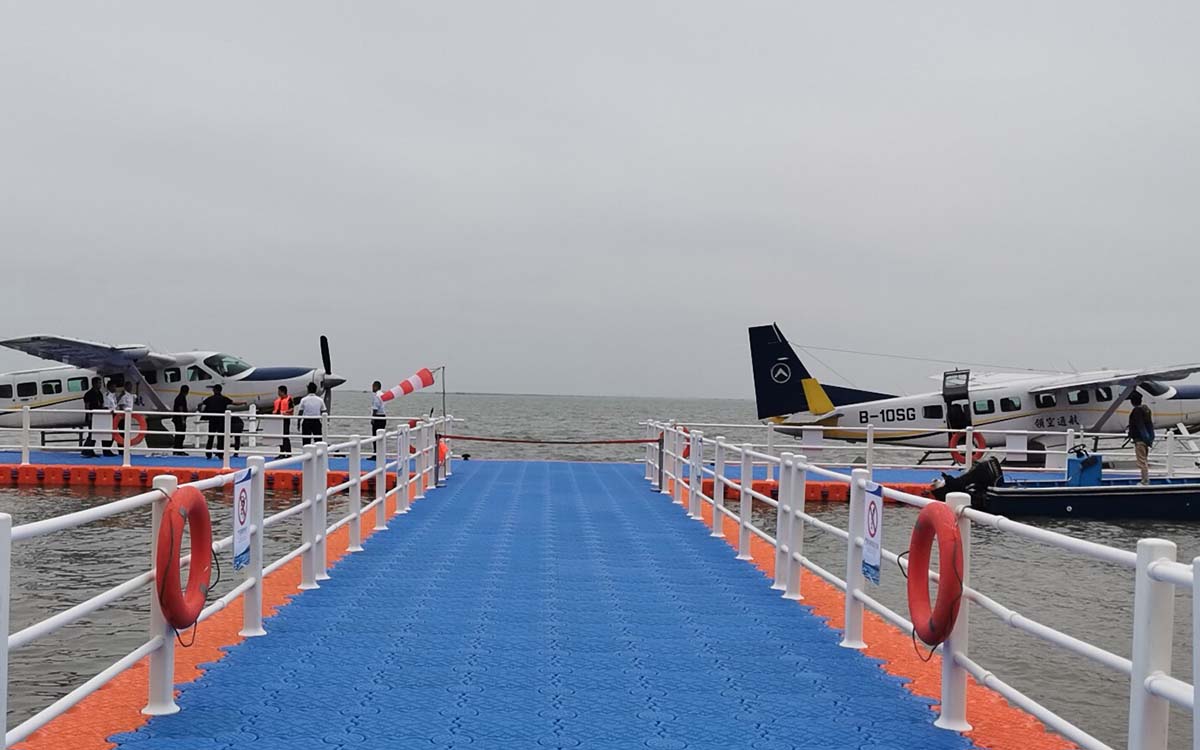 On the morning of May 10, a Cessna 208b amphibious seaplane (hereinafter referred to as "seaplane") took off from the water base of the FuLiHua hotel in the Beihai.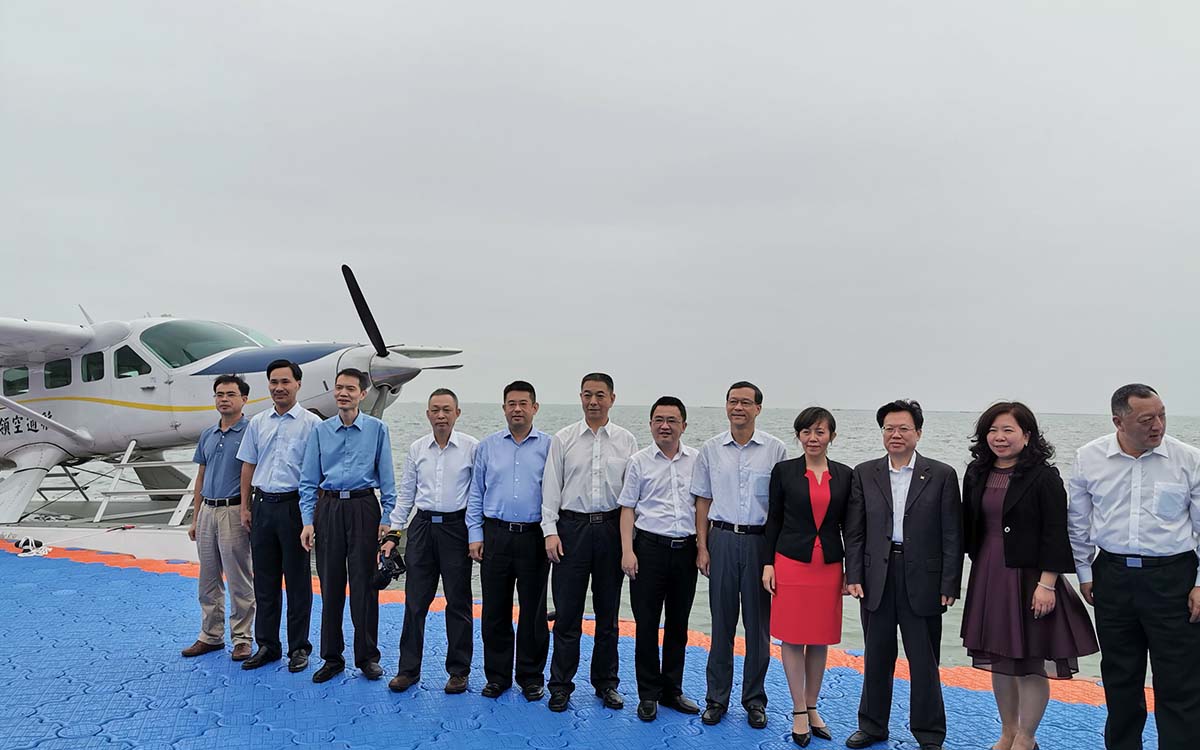 This is the "first flight" of seaplane with air navigation in the Beihai, marking the official opening of the first fixed route of seaplane in the country, and a new breakthrough in transportation and leisure tourism in the Beihai. It plays an important role in enriching the connotation of Beihai City, expanding the functions of the city and improving the tourism transportation routes.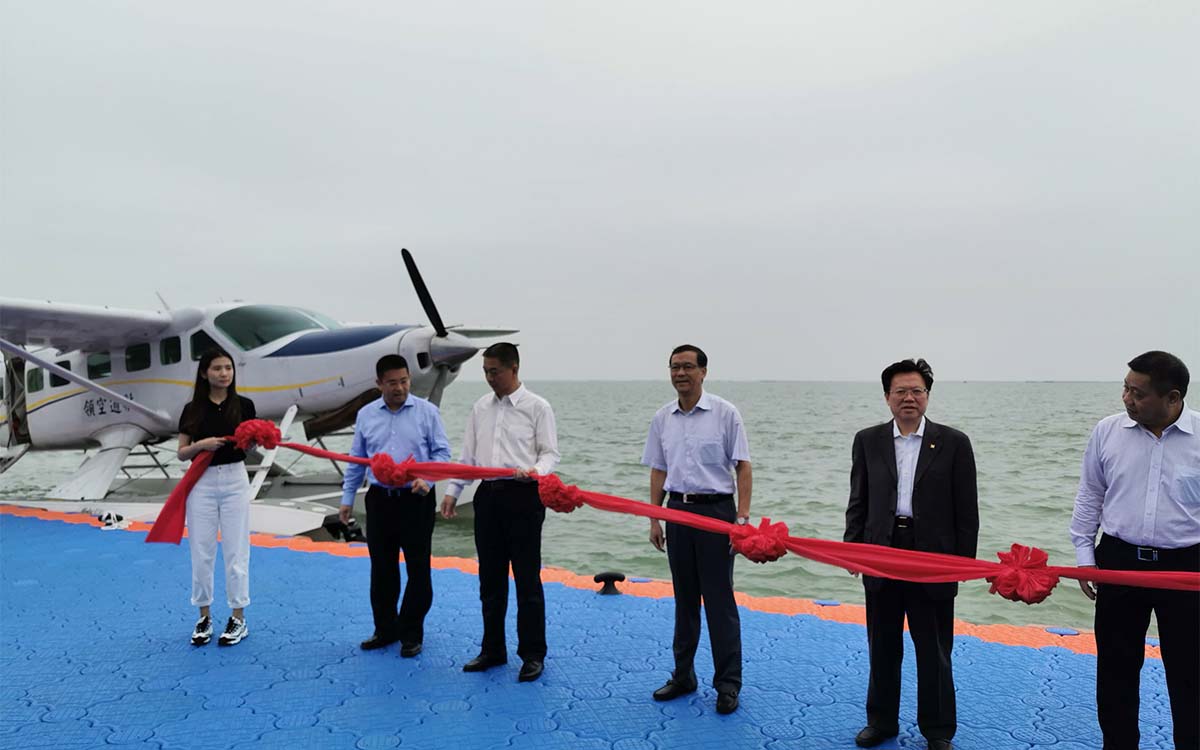 Cai Jinjun, mayor of Beihai City, director of Navigation Department of Civil Aviation Administration of Central South region, general manager of Guangxi airport management group, former senior colonel of Division of chief of staff, Department of theater air force staff, director of Transportation Department of Civil Aviation Administration of Guangxi, and other leaders cut the ribbon for the official opening of First Fixed Seaplane regular line from Beihai to Weizhou in Guangxi, and give full affirmation to our company's construction of the floating Seaplane dock.